Available Colours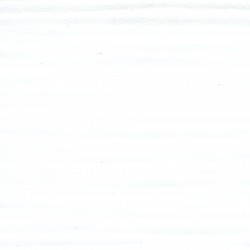 Smart Privacy 50mm Bright White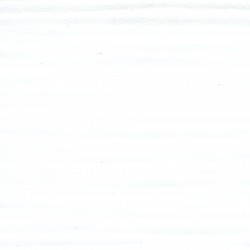 Smart Privacy 50mm Bright White
Need a Sample First?
Order a FREE sample of this product by clicking on the colour options above and selecting 'Add Sample to Cart'.
Eco Wood Venetian Blinds – Smart Privacy 50mm
From
$45.00
Our Eco Wood Smart Privacy 50mm Venetian Blinds are a great, low cost blind suitable for use throughout the home and office. Available in Bright White with embossed wood-grain finished slats, the Eco Wood Smart Privacy Venetian Blind is perfect for bedrooms and living areas and durable enough to last in the bathroom or laundry.
·         Looks and feels like real wood yet made from hi-tech synthetic material
·         Ideal for high moisture areas
·         Features an extremely tight slat closure, providing a high level of light block and privacy.
·         Free from large, light penetrating cord holes. Cords are instead positioned front and back of the blind. A small thread passes through a tiny hole at the back of each slat and is covered when the blind is closed.
·         The new slim headrail features top mounting brackets that allow a tighter fit into the reveal. Additionally, the top slat is designed to neatly tuck into the headrail so there's no light gap.
·         The newly designed embossed slat has been developed to be sturdy and look amazing. The natural grain look gives this venetian blind an elegant and unique look.
·         Easy to clean; simply vacuum with a soft brush or wipe with a damp cloth
·         Self-locking cord mechanism for raising and lowering the blind
·         All hardware and installation instructions included.
Style

Venetian blind, EcoWood Venetian, faux wood blinds, PVC Venetians,

Colours Available

Bright White

Uses

·         Privacy

·         Insulation

·         Heat protection

·         Light control

Suitable for Residential

·         Bedrooms

·         Living areas

·         Lounges

·         Dining rooms

·         Theatre

·         Study

·         Bathrooms

·         En suites

·         Toilets

·         Laundry

Suitable for Commercial

·         Offices

·         Boardrooms

·         Receptions

·         Showrooms

·         Display

·         Toilets

Construction

50mm PVC Slat width

Pull cord mechanism on right hand side

Tilt cord mechanism on the left hand side

Warranty

2 years

Size Range

Width 350mm - 2400mm
Drop 450mm - 2150mm

Dimensions

Slats 50mm x 3mm
Head box 65mm x 40mm

Fixing

Brackets suitable for top, side and face fixing

Care Instructions

Vacuum regularly using an appropriate attachment.  A soft brush or damp cloth may also be used.

Child Safety

All blinds are supplied with child safety mechanisms.  These must be installed to ensure safe operation of the blind. 

Made in

China and customized in Australia
The WA Blinds Customer Service – we go the extra mile!
We want you to be completely satisfied with the Eco Wood Venetian from WA Blinds.  Other customer service benefits include:
FREE samples

FREE delivery Australia wide

Peace of mind – the price you see on this page is the total price and no extra costs will be added on checkout